About Me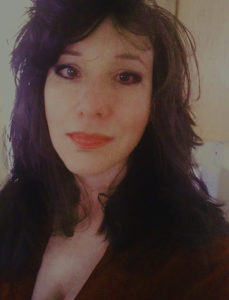 I first became interested in astrology while living in Los Angeles in 1997. This interest was prompted by my current spiritual path which was Kriya Yoga. It was recommended to us that we wear a bracelet of gold, silver and copper to "placate the planets". Piquing my interest, I had to discover more. My first astrology book was James Braha's "Ancient Hindu Astrology for the Modern Western Astrologer". From there, I went to ancient astrological texts such as "Saravali" and "Brihat Parasara Hora Sastra". Having studied these books thoroughly, or so I thought at the time, I endeavored to begin my astrological career. The internet wasn't nearly as advanced as it is now, so I obtained employment at a shop called "The Psychic Eye" in Sherman Oaks, CA.
A few years and several moves later, I attended the American College of Vedic Astrology, where I received a diploma and met my mentor, Ernst Wilhelm. From him I learned Vedic Astrology with the Tropical Zodiac in addition to a plethora of techniques for delineating a horoscope. These techniques are based upon two Hindu astrological texts, "Brihat Parasara Hora Sastra" or BPHS for short, and "Jaimini Sutram". All other medieval texts with a few exceptions, that were authored later, are based upon these B.C. era texts.
Vedic astrology especially fascinated me because of utilization of remedials. These are ancient techniques that can be employed to placate the planets to improve the quality of one's life and understanding. When I suggest remedials to clients, particularly planetary mantras, they remark of improvement of circumstances almost immediately and I can attest to this in my own life as well.
Five years ago, I took a much needed hiatus, after several years of predicting for and counseling clients. Now I am back in the game, with more understanding and knowledge, and ready to share this with the world and those who would cross my path.
As the days and weeks go by, I will be adding many articles and videos to this site where you can learn about Vedic astrology in all areas including: medical, health and nutrition (my personal favorite), astrology of character, occult astrology, predicting events, optimal career paths, relationship compatibility, etc., etc.,. If you are so inclined, please subscribe to my Youtube channel for updates.
Please visit my astrological consultation page for more information on the various types of readings I do.
Copyright © 2011 – 2017 Laura Barat